Keeping the furniture items safe and secure is the thing that every homeowner does, of course. Furniture is the most precious decorative element in anyone's living space. You invest a lot in it and never want it to get damaged so early. You can easily protect your indoor furniture items by getting them covered and keeping them clean daily. But, when it comes to outdoor garden furniture, keeping it clean and stylish is not that easy.
Outdoor furniture can easily get damaged or lose its shine in extreme weather conditions. Even a strong wind can damage it, and there will be a lot of dirt and rot all over your furniture items. With that being said, our major concern today is how to protect outdoor furniture from the weather. Well, there are some outstanding tips and tricks through which you can keep your cheap outdoor furniture Dubai safe during all seasons.
Some Top Tips To Protect Your Outdoor garden Furniture During Any Weather
Here, you will get some excellent ideas for protecting your home's outdoor fittings. This usually includes the sofas, cushioned chairs, and tables. So that your outside area can get embellished and comfortable. Follow the tips below to protect your furniture from any weather.
1. Keep The Furniture Clean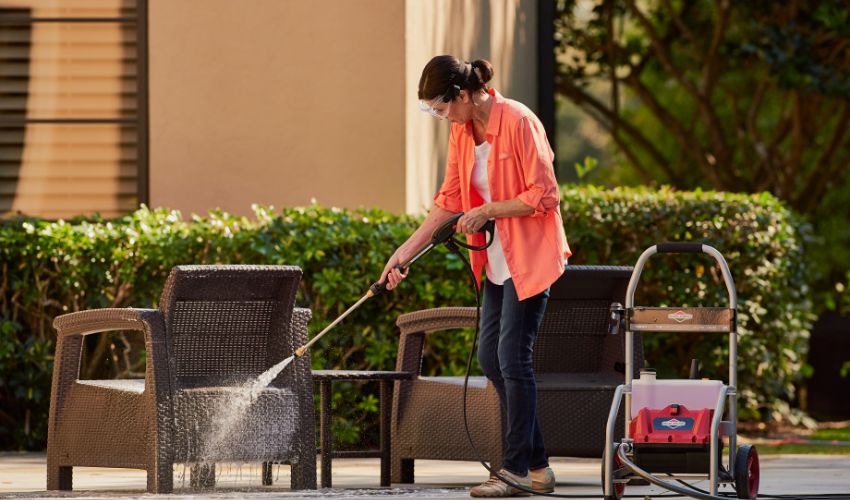 Your furniture should be clean enough to enhance the overall beauty of your outdoor areas. However, you might keep your furniture items covered in order to keep them free from dirt and dirt. Select a day in every week and plan to clean it with dish soap. Keep a gallon of warm water with you while cleaning the items. It will help you out a lot in doing the proper cleaning.
Use a hose to rinse the furniture properly. Let the furniture dry itself in the open air. Put all the cushions back when you see the outdoor garden furniture is completely dried. If you have moved the furniture to a sunny area for cleaning. Now, you can move it back to its place and let it emphasize the entire beauty of your place.
2. Use Sunshades For Furniture
Most furniture items get damaged in extremely hot weather. They might lose their colors and come to the end of their lifespan early. Therefore, it is mandatory to keep your furniture protected in the summer. The best way to do this is to install a sunshade over your outdoor garden furniture. This sunshade will act as a hindrance between the extreme UV rays coming from the sun and your furniture items.
These sunshades come in so many styles and sizes. Not only will this shade protect your furniture, but it will also allow you to enjoy any or every type of weather.
3. Protect The Fabric With Protectant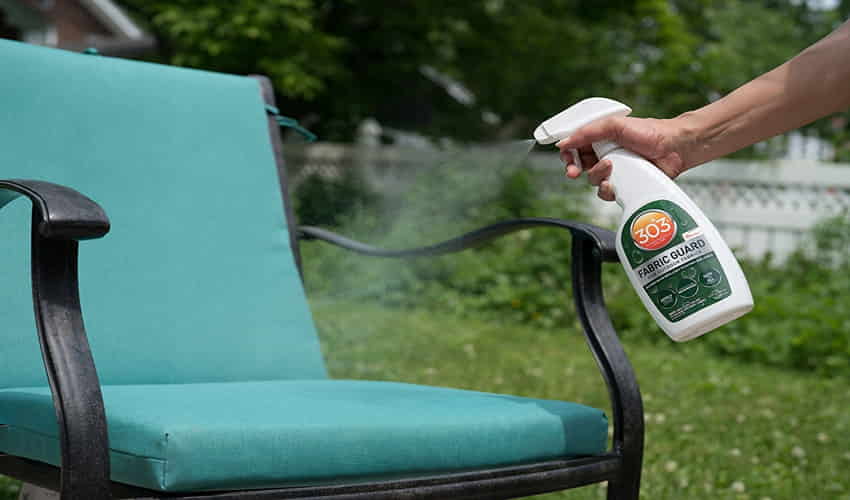 Cushions, or other upholstered outdoor garden furniture, are the first things to get damaged easily. When you are going to protect your furniture items, the first thing that you should think about is their fabric. In order to protect the fabric material, you need to clean it with mild liquid dish soap and warm water. This will help your furniture look fabulous and brand new.
Once you are done with the cleaning procedure of cushions or other upholstery. Let it dry by itself. When the fabric is completely dried, now spray a layer of fabric protectant over it. First, apply it to any other fabric to check if the fabric is losing its color or not. If not, then spray it over all the upholstered furniture items.
4. Cover The Items Properly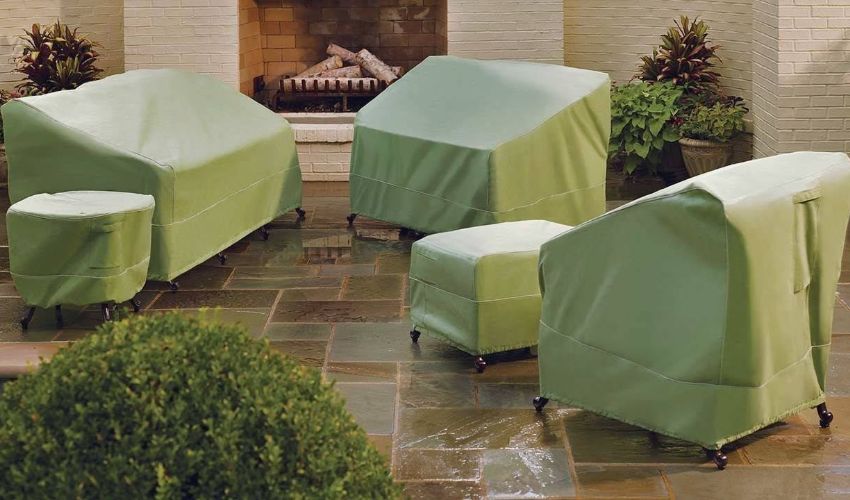 Another great way to protect your furniture from the weather is to get it appropriately covered. When the items are properly covered, nothing can get them damaged, neither the strong wind nor the sun rays. Prepare their covers in accordance with their sizes, and ensure that they do not obstruct the air crossing.
Do not get your furniture items airtight. Usually, people do not care about that, and their furniture gets damaged even after getting it covered. Also, cover it only when you feel the weather conditions are getting worse.
To Sum Up
The tips mentioned above will keep your outdoor garden furniture protected in any and every weather condition. No matter if it is getting hot or there are strong winds blowing out. Your furniture will remain in its original condition, emphasizing the beauty of your outside areas. Also, applying these outstanding tips will make your furniture run for a long time with you.