Custom Outdoor Sofa Dubai – Any Design You Want
We offer custom garden sofas to all of our customers so that they can choose the design, style, color, and type of sofa that they want. We have an extensive collection of sofas that you can also choose from. But if our clients want an outdoor sofa in Dubai for an odd corner, then we can send our craftsman to measure the place and then our manufacturers provide the exact fit sofa for their place without any flaw.
Because the construction of our outdoor sectional couches is unique in the market, our sofas easily create a distinct environment in your patio or backyard. Now, what are you waiting for? Design your customized wooden outdoor sofa set with our experts and transform your outdoor space into a luxurious and comfortable oasis.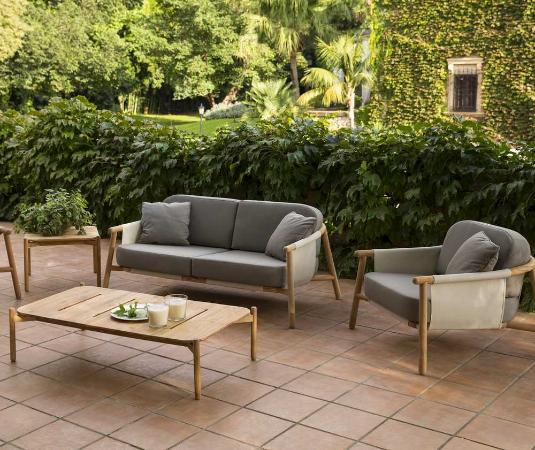 We Have All Types of Outer Sofas
Our company provides all types of outdoor corner sofas to our customers to make their outdoor areas more beautiful and enchanting. We have an extensive collection of the best sofa for outdoor at our stores and online. You can select any type of modern outdoor sofa from our gallery, or you can also visit our store near your house to check the quality of our sofas.
The collection of our sofas includes loveseats, round arm sofas, square arm sofas, hard wedge arm sofas, Belgian roll sofas, 3 seaters in Ash velvet fabric, sofas with wooden arms, sectional couches, garden corner sofa sets, Lawson, Chesterfield, outdoor lounge sofas, Bridgewater, Tuxedo, Low-Seated Sofa, Camelback, patio daybeds/sofas, patio stools, chairs with ottomans, two seater outdoor sofa, and many others according to the demand of the customers.
Our Waterproof And Weatherproof Outdoor Sofa
If you are worried about the rain and changing weather conditions in the outside area that can damage your outdoor corner sofa, then there is no need to worry about this anymore because Best Outdoor Furniture Dubai brings an extensive collection of waterproof garden sofas according to the needs of the customers. The fabric and foam used in our sofas are completely waterproof.
Not only are our outdoor sofa sets waterproof, but they are also weatherproof. The devastating changes in weather can't ruin the looks of our sofas because they never absorb dust and dirt particles, which makes them ideal for every environment. They are also unaffected by extremely high temperatures, making them ideal for use in the UAE's outdoor areas.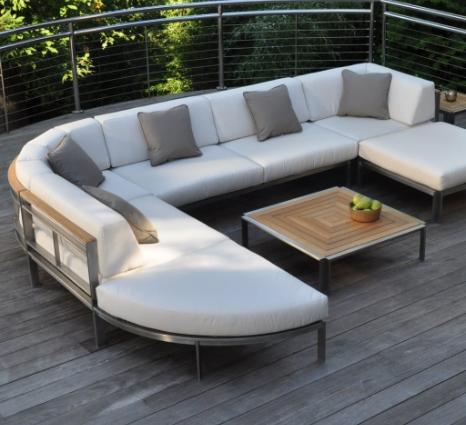 Are your Ready to Working with us?
Help in building effective system of the business.
Mind-Blowing Features of Our Garden Sofa Set
There are many benefits to buying a garden sofa from us because our sofas have outstanding features. Some of the most prominent features of our custom sofa for outdoor are:
We use memory shredder foam and cover it with bolster in the making of our sofas, which makes them highly comfy.
The custom outdoor sofa Dubai allows the user to select the size, shape, and color of the sofas according to the decor of the place.
The quality of our patio sofa sets is very good, which makes them resistant to rain and other weather changes.
The sofa cushions that we provide with the outdoor corner sofa are also made from waterproof material, so they can also withstand rainwater without getting damaged.
The rates for all types of sofas for balconies are very reasonable, so there is no need to worry about the budget.
FAQs | Frequently Asked Questions
If you leave a non-waterproof and weatherproof sofa outside, it will rot in a matter of days. The colour of the sofa can fade, and rain can damage its fabric and quality. If the sofa is waterproof, it can protect itself from changing weather and environmental wear and tear.
Metal is the best material used in making outdoor sofas. Metal can't be easily damaged by rain and changing weather, so it is considered the best material for making outdoor furniture.
A good quality outdoor sofa can last for almost 7 to 15 years if properly maintained. Outdoor sofas require a little more care as compared to indoor sofas because they are more exposed to damage.
Get a Free Consultation For Next Project
Why Choose Us For Outdoor Sofa Dubai?
If you are still confused about why you should choose us to buy a garden sofa, then you must know that we have been providing outdoor furniture for more than 10 years all over the UAE. We have thousands of happy customers who only select us to buy their backyard furniture.
So, without any delay, visit our store to buy a garden sofa set in Dubai for your backyard to give an aesthetically appealing look to the environment. We guarantee you that we will never disappoint you with the quality of our furniture. So buy the best outdoor sofa Dubai from us at highly affordable rates.