Transform Furniture with Our Custom Upholstery Dubai 
If you want to make your own furniture according to your own choice and want a well-reputed upholstery brand, then you are very lucky because you are at the right place. We are the best outdoor upholstery provider all over the UAE, providing the best quality upholstery to all our customers at highly reasonable rates.
Our upholstery fabric can completely transform the appearance of your furniture in no time. The amazing quality of our upholstery adds elegance to the furniture and makes it more useful for all types of outdoor areas. We never compromise on the styles, designs, and textures of our furniture, so our customers are completely satisfied with us.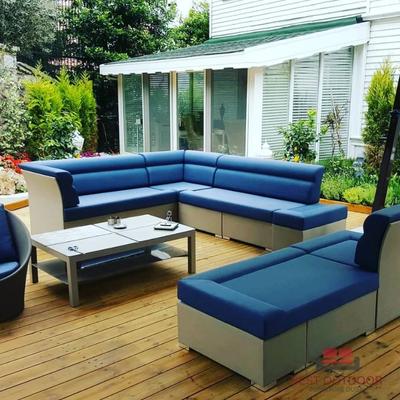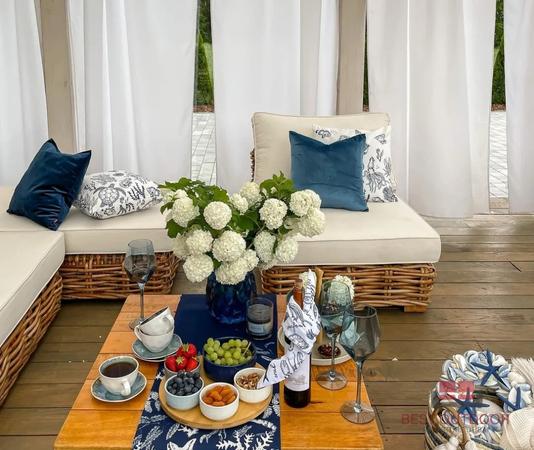 We Have A Large Fabric Collection Of Outdoor Furniture Upholstery
You will be happy to know that we have an extensive collection of waterproof outdoor upholstery fabrics for all the people of the UAE. Now you can select the best designs and patterns for your furniture by selecting a unique fabric from our stores or online. Our furniture upholstery is completely resistant to all types of weather changes, so there is no need to worry about its maintenance.
We import premium quality fabric for upholstery from all over the world to make your garden furniture more reliable and durable. Our fabric is completely resistant to all stains and dust particles, which is why it is very easy to clean the furniture. That's why you should select your favorite fabric from our collection for your chairs, sofas, and couches.
We Provide Waterproof Outdoor Upholstery Dubai
We are offering highly durable materials upholstery for all our customers, so they can use their furniture for a very long time. Our upholstery is completely waterproof, so the user doesn't need to worry about the outdoor sofa during rain because it will not be damaged. Our outdoor furniture upholstery is also resistant to mold and mildew. That's why if the furniture is placed near the plants and trees, it will be safe from all types of damage.
Another important thing that you must know about the most beautiful patio furniture upholstery is that it will never absorb water. Because of its completely water-resistant properties, it will easily get dry even with the light rays of sunlight.
Are your Ready to Working with us?
Help in building effective system of the business.
Benefits of Our Outdoor Fabric Upholstery
Simple iron, plastic, or wooden furniture is no longer favored by people. That's the reason upholstery for outdoor furniture is getting popular. A few advantages of our outdoor upholstered furniture are as follows:
The soft foam used for outdoor upholstery makes the upholstered chair incredibly comfy.

The outdoor area looks nice with outdoor sofa upholstery fabric furniture.

Changing the upholstery is much more cost-effective than buying new furniture. 

Our upholstery is completely secure and safe for the kids and pets at your home.

We are also providing indoor and outdoor furniture fabric in all colors, textures, designs, and patterns. 

We can also alter the design of your old furniture with the latest designs.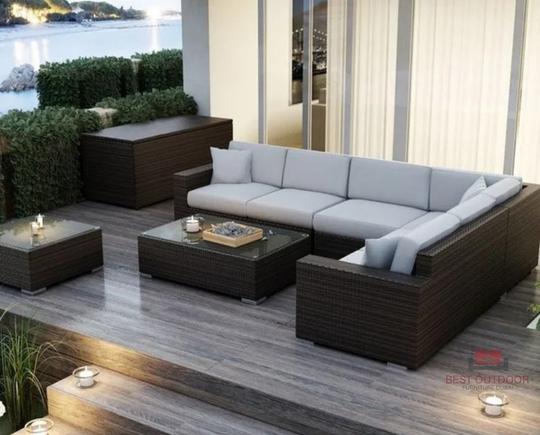 FAQs | Frequently Asked Questions
There are many fabrics for outdoor upholstery, but the most ideal of all of them is polypropylene fabric. This fabric has better resistance to the outdoor environment as compared to other fabrics. It can provide better protection against ultraviolet radiation and can quickly dry after rain without getting damaged.
The best waterproof material for furniture is a synthetic plastic material, such as vinyl. Polypropylene is also resistant to water but slightly less than vinyl. Both of them are considered the best waterproof materials for outdoor furniture.
Outdoor furniture can be left in the rain only when the outdoor furniture upholstery is completely waterproof or water-resistant. All furniture is not waterproof, so before leaving in the rain, make sure to read the precautions of the furniture.
Get a Free Consultation For Next Project
Why Choose Us?
We are supplying premium quality outdoor upholstery in Dubai for all our customers at highly affordable rates. We have thousands of customers all over the UAE who only select us to buy waterproof upholstery fabric for their furniture.
We also never compromise on the quality of our outdoor furniture upholstery because we know that customers trust us. You must know that we not only provide upholstery but also offer installation services for upholstery, so we can completely transform your old furniture into the new one. Call us now and get the most reliable outdoor upholstery service.