Custom Outdoor Cushions Design and Fabrication
Our custom cushion design and fabrication service is designed to help you create the perfect cushion to fit your specific needs and preferences. We use high-quality materials such as outdoor-grade fabric, foam, and filling to ensure durability and comfort.
With options for shape, size, color, and design, you can create truly unique and personalized outdoor cushions that fit seamlessly with your outdoor décor. Choosing custom cushions over pre-made ones also ensures a perfect fit for your furniture and provides an opportunity to express your style and creativity.
We guarantee you that our waterproof outdoor chair cushions will make the chair more comfortable than ever before.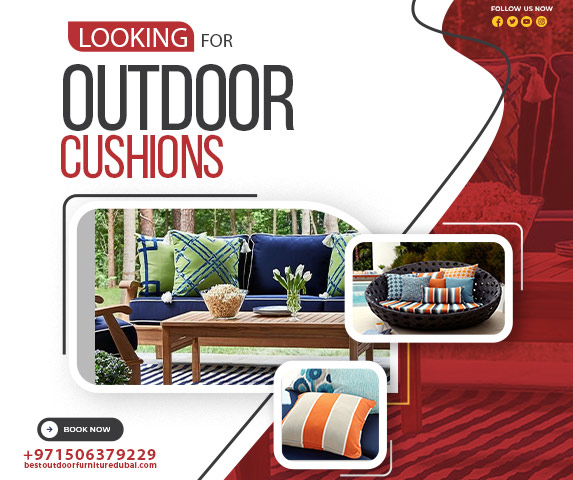 Types of Materials That We Use For Cushions
There are many types of materials that we use in the making of cushions for all our customers. We provide our customers with an opportunity to select the material for their outdoor cushions Dubai so they can be completely satisfied with the quality of our outdoor sofa cushions. We usually use olefin fiber or polypropylene, vinyl, cotton, solution acrylic dyed, Textilene fabric, and duck cloth for the making of cushion covers.
All these materials are safe from the damage of the harsh environment of outside areas. As a result, they are ideal for use with outdoor sofas because they are not damaged by rain or temperature changes. These materials also resist mold and mildew, so they always remain hygienic for your family and pets.
Get Outdoor Cushions Repair and Restoration service in Dubai
Outdoor chair cushions can face a range of issues such as fading, tears, and mold due to exposure to harsh environmental conditions. Our cushion repair and restoration service can help to address these problems and restore your cushions to their original condition.
We use high-quality materials and tools such as thread, needles, and patches to repair and restore your cushions. Our repair options include stitching, patching, and replacing damaged areas to ensure that your cushions look and feel like new again. By choosing our outdoor furniture cushion repair and restoration service, you can extend the life of your cushions and save money by avoiding the need for costly replacements.
Are your Ready to Working with us?
Help in building effective system of the business.
Stunning Benefits of Our Cushions for Outdoor Furniture
There are many benefits to outdoor cushions, but when you are buying them from us, you will get some extra, surprising benefits from these cushions.
The premium-quality cushions for outdoor furniture can bear all the damage from the environment and can last for a long time.
The high-density foam that we use in the making of our outdoor back cushions makes them highly comfortable.
The elegance of our outdoor cushions in Dubai makes your outdoor area more comfortable and attractive for visitors.
The addition of swing cushions with furniture will also create an extra charming look on the balcony.
The prices of our high-back outdoor chair cushions are also very affordable, so everyone can easily buy them according to their requirements.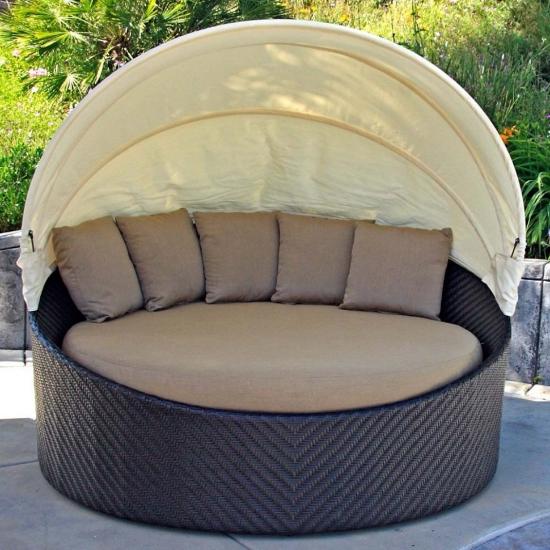 FAQs | Frequently Asked Questions
Yes, outdoor cushions can be left in the rain because they are made from waterproof material, so they can survive the different weather conditions. But if you want to use your cushions for a very long time, then you can also bring them in during rainy weather.
If the cushions are made from premium quality material and have waterproof and weatherproof covers, then they can be left in the garden overnight. If the cushions are not too durable and can't bear morning dew, then bring them inside or place them in a dry place.
Most types of cushions are safe for washing, so prepare a solution of water and mild detergent and then soak the cushions in it. Scrub the cushions in various areas to remove all stains and dust. If you don't want to wash the entire cushion, then remove its cover and then just wash the cover.
Get a Free Consultation For Next Project
Why Choose Us?
We take pride in the quality of our materials and workmanship, and our team has the expertise and experience to deliver outstanding results. We have more than 3,000 satisfied customers that always choose us for buying indoor and outdoor cushions at highly affordable rates.
Our competitive pricing and commitment to customer service ensure that our customers get the best value for their money. By choosing our outdoor cushion services, you can be confident that your cushions are in good hands.