We Offer You Customized Outdoor Rugs Dubai Online
At our online store, we offer a wide selection of stylish and durable rugs to suit any taste and budget. We understand that every outdoor space is unique and that's why we offer you the option to customize your large outdoor rugs Dubai to fit your specific needs. Our customization options include size, shape, colors, and even design. You can upload your own design or choose from our wide range of patterns.
We use high-quality materials like polypropylene, polyester, and acrylic that are water-resistant, UV protected, and can withstand harsh weather conditions. We take pride in providing our customers with the best quality outdoor carpets, and rugs. Ordering your round outdoor rug has never been easier, with fast and free delivery to your doorstep in Dubai.
Get Waterproof Outdoor Rugs In UAE
Many people usually avoid rugs in their outside areas because they think rainwater can easily damage those rugs, and, of course, there is also water in lawns when people water their plants. But now, you don't need to be afraid of water because, from now on, it will not damage your rugs. We bring the most exciting collection of waterproof outdoor rugs Dubai for all our customers.
Our weatherproof rugs never get damaged by water, even heavy rain can not change their beautiful looks. Don't think that if we are providing waterproof patio rugs, we are compromising on the appearance of the rugs for outdoor. We also focus on the good looks of the balcony rug.
Stain Resistant & Easy To Clean Outdoor Rugs Dubai
Outdoor area rugs can easily get dirty because they are more exposed to dust, stains, and dirt particles as compared to indoor rugs. That's the reason we are providing our customers with the latest rugs that are completely resistant to stains. These round outdoor patio rugs never absorb stains and always keep themselves clean. They also resist mold and mildew.
Our rugs are easy to clean, so our customers don't need to face any difficulty while washing them. These supreme-quality outdoor rugs Dubai can easily be washed with water and detergent to remove all the dust and stains on them. Our rugs can also be washed with homemade cleaners such as vinegar solution or baking powder. That's why all the people of the UAE always prefer our balcony rugs because of their easy maintenance.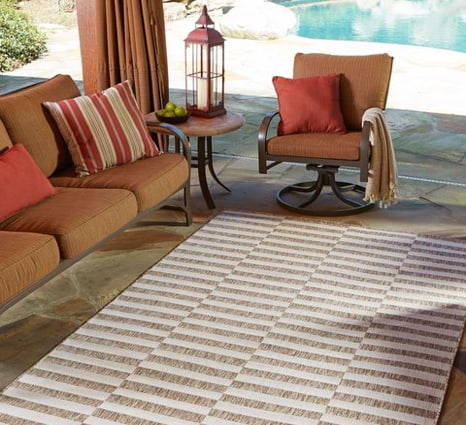 Are your Ready to Working with us?
Help in building effective system of the business.
Astonishing Features Of Our Garden rugs
We are offering premium-quality rugs to all our customers so they can comfortably use them without facing any issues. Here are some of the most astonishing features of our garden rugs that make them an all-time favorite for all people.
We supply only the best quality rugs, which makes them highly durable and long-lasting.
Outdoor rugs in Dubai never catch pollen and dust, so they are great for people with allergies.
They are also very comfortable, so people can place their feet on them for hours without getting pain.
These rugs are very easy to clean because they repel most dust and stains.
We provide our outdoor jute rugs at highly affordable rates for all our customers.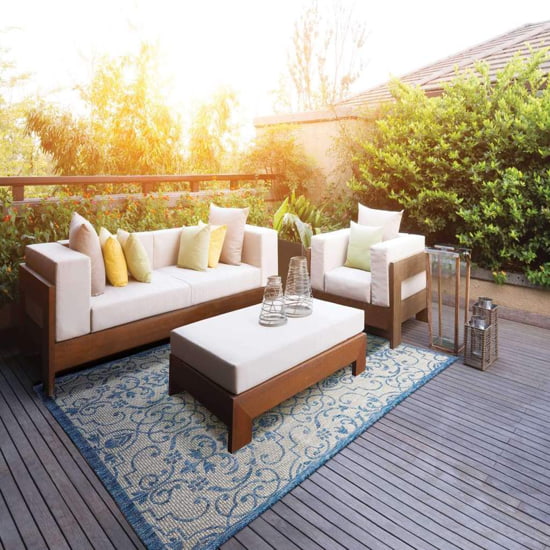 FAQs | Frequently Asked Questions
Mostly the outdoor rugs are waterproof, so they will not get damaged by the rain. If the rug is not completely waterproof, the rain can weaken the fibers of the rug and make it vulnerable to the growth of molds and mildews.
The rugs can easily dry in sunlight after rain. As the rugs are exposed to sunlight because they are placed outside, they stay mostly dry, which is why outside rugs can resist mold and mildew and remain hygienic.
Rugs mostly slip on concrete floors, which is very dangerous for the users. So it should be anchored with furniture, or use tape or glue to fix it permanently on the concrete floor. Placing a rug pad under the rug is also a good idea to keep the rug from slipping.
Get a Free Consultation For Next Project
Why Choose Us?
If you are still confused about whether you should choose us to buy camping rugs, then you should know that we have been supplying outdoor camping rugs, and garden or patio rugs all over the UAE for over 10 years. People trust us because of our premium quality carpets and outdoor rugs Dubai. We have over 5000 satisfied customers who only buy carpets and rugs from us for their residential and commercial areas.
We are also offering a delivery service for rugs right to your doorstep, so you don't need to worry about it. Our delivery services are also very reasonable, so they will never burden your pocket. With no further delay, let's select your favorite rug from our collection and place an order now.