It is tricky to arrange a small living room with big furniture items. An individual should properly plan before directly starting the arrangement process because an unplanned arrangement will create a suffocated atmosphere. Everyone prioritizes making their living space stylish, comfy, and multifunctional, but due to petite areas, they compromise on style and functionality.
The living room is where people sit for chit-chatting, relaxation, and entertainment. So, it is essential to make this place comfy and elegant, which is possible by its proper arrangement and symmetry. Now, there is no need to worry because this guide will help you to arrange big furniture in a small living Room, which will prevent your space from being overcrowded and give it an aesthetic and more functional look.
10 Ways to Arrange Small Living Room – Furnishing Ideas
1-Take Measurements | For Arrangement
The first step of the furniture arrangement is to measure the space and your furnishing items, whether a sofa, table, or rug. Measure the exact size and dimension of your area. Determine and allocate the placement of your living room furniture pieces. You can also use a painter's tape to outline the dimensions for better visualization. This measurement will ensure that everything will be placed comfortably.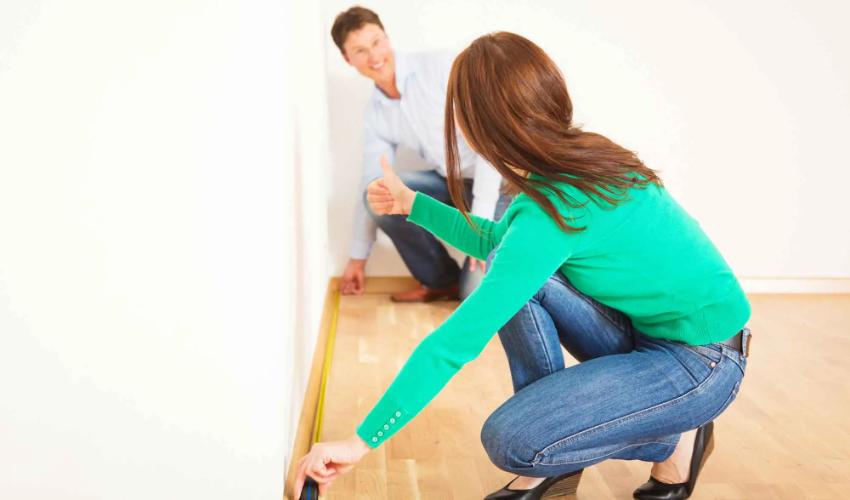 2-Maintain a Symmetry | For Balance
Keep symmetrical interior furnishing style in mind while arranging huge furniture items in your small living room. A balanced layout with two sofas placed to face each other will ensure an individual can walk easily in the space. This symmetrical balance will enhance the visual appeal of your living area.
3-Define Zones | For Organization
Divide your place with definitive zones. Allocate a specific area for dining, sitting, and relaxing. This will make your space well-organized and more spacious. You can add a touch of lighting, decoratives, and rugs to trace the zones. This will make your place more appealing and impartial.
4-Anchor the Area Rug | For filling the floor
An area rug is a good option when arranging a small living room. This rug will cover the floor and will not congest your space after placing the area rug; place chairs or sofas in a way that they are half on and half off the carpet. It will build a connection between the different furnishing items.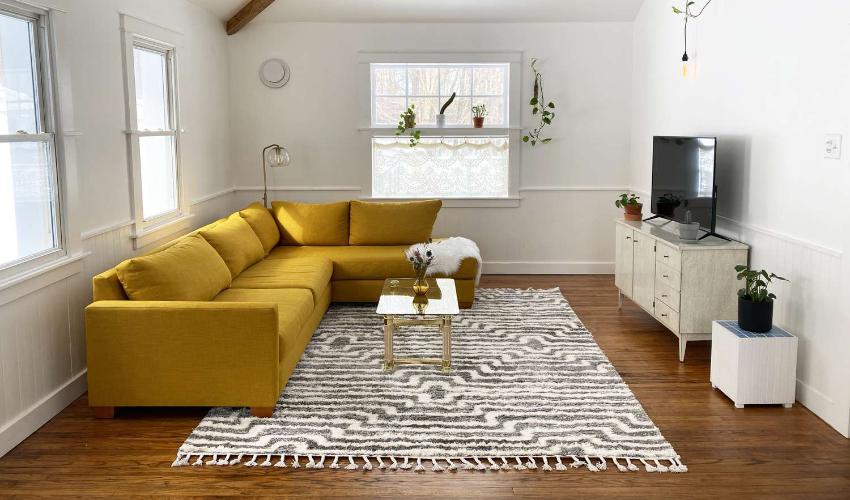 5-Choose Floating Furniture | For a Spacious feel
Opting for floating furniture is the choice of most people because it provides more space and breathability. The area of your small living room will look more spacious by placing floating furniture away from the wall. For a dynamic flow in the area, place furniture items at an angle and don't keep the center of the space empty. Place a table or grouped furniture to create a pleasant environment.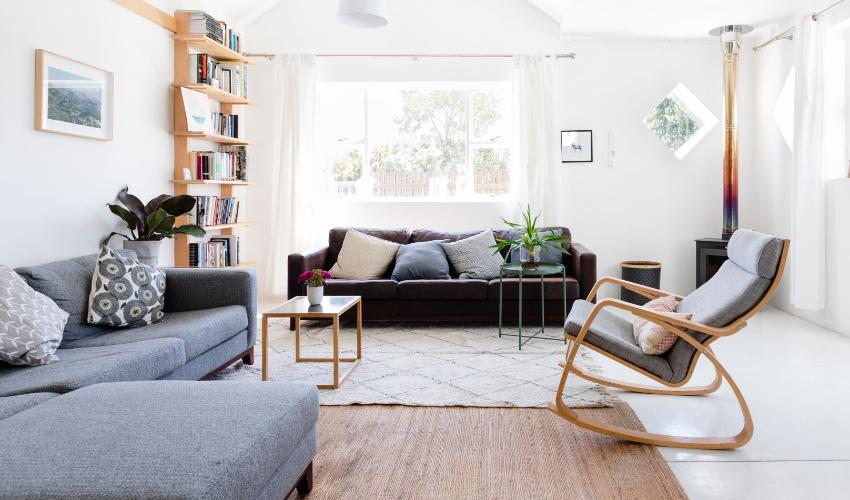 6-Work on Wall Space | For Storage
Invest in the space storage items. Regarding the small living room, there are available free-standing or wall-hanging storage solutions to make your place more spacious. Whether it is your books, games, toys, or any other essentials, these built-in storage solutions will work best. Painting these storage items according to your wall color will make them a part of your interior.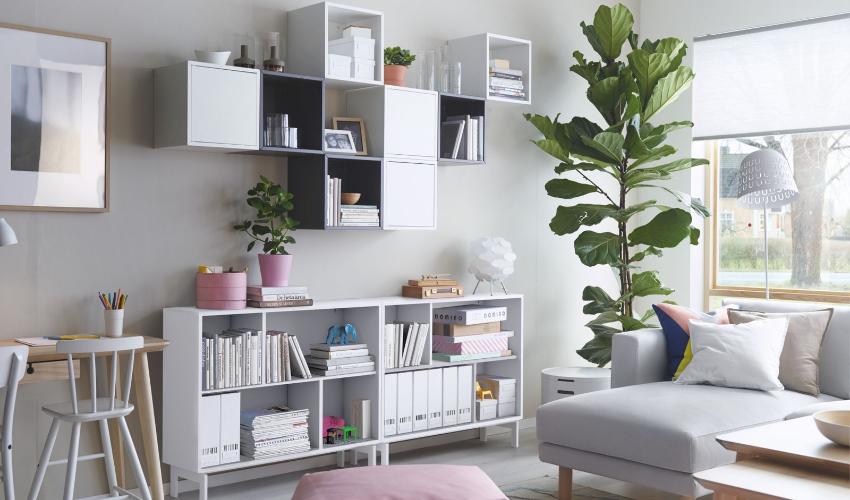 7-Keep Proportion | To Avoid Crowd
When you are arranging furniture in a small living room, keep in mind the scale and proportion. Avoid the use of furniture that is chunky and has heavy upholstery. It will make your space over-crowded. Invest in customized furniture that is specifically designed and is better proportioned to the size of the room.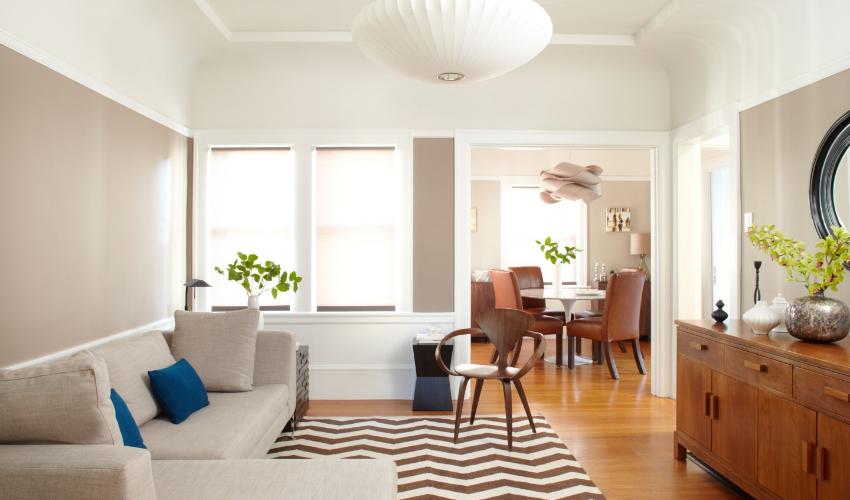 8-Accent your Assets | To Showcase Features
If your living area has architectural details, arrange the furniture pieces to highlight the features and attractions of your place's architect. To make a home more attractive that lacks architectural details, try to invest in wallpapers and focal points. This will enhance the visual appeal of your place.
9-Incorporate Sleek Built-ins | To Max Out Your Space
To keep the essentials of your living area hidden and easy to access, invest in the hidden and built-in storage. These storages will keep the essentials hidden. For example, primarily for the compact area, people use a bay window that moves out of the wall and has hidden storage where you can keep essentials like cushions and blankets.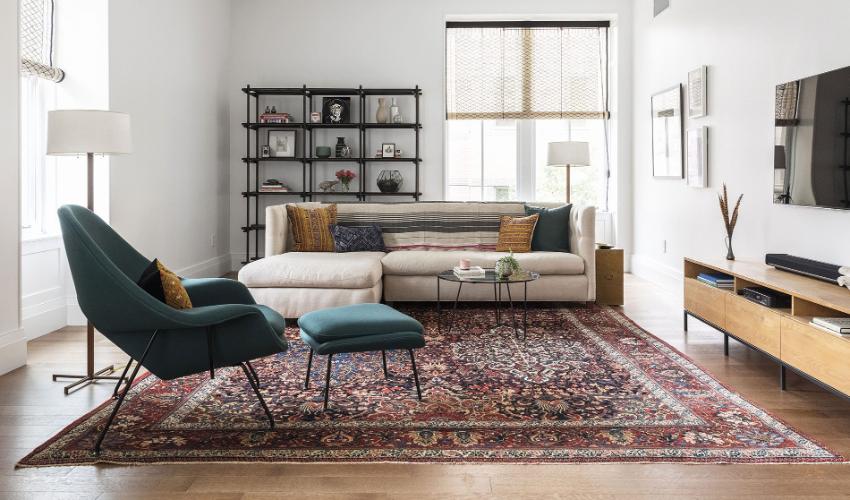 10-Check the Clutter | For a Stylish Look
The last but not the least is to check the clutter. Declutter your space and keep only the necessary items. Clutter can make your area overcrowded, messy, and compact. Decluttering will make your place more spacious, stylish, and organized.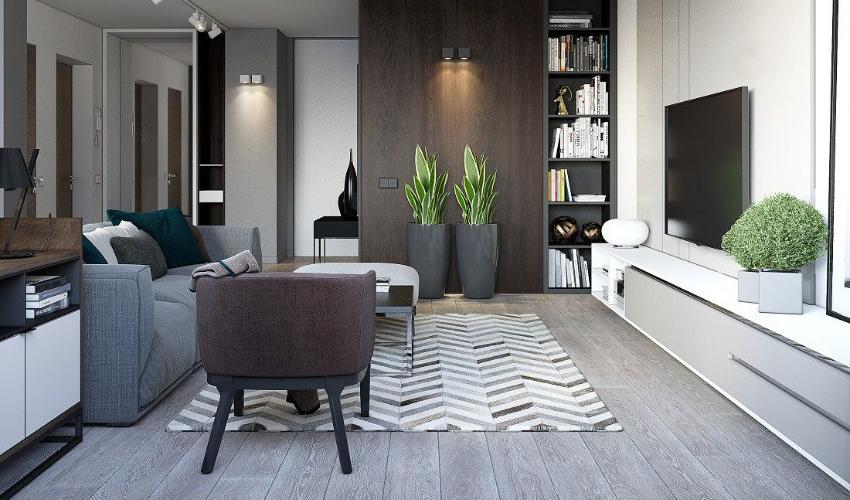 To Sum Up
Furnishing a small living room with huge furniture items could be challenging but it is a trendy interior styling nowadays. You will need a proper planning, placement guide, and measurements of your space and furniture. For a balanced look, focus on symmetrical design and definitive zones. Above mentioned points will help you in the entire living room furnishing process.